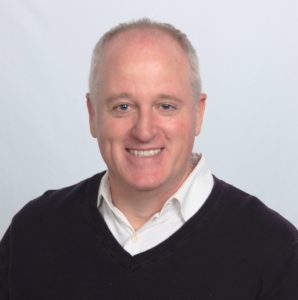 Hello, my name is Lance Tingle, Licensed Professional Clinical Counselor (LPCC)(License #1982), Certified Substance Abuse Counselor (CSAC)(License #1368-08), Internationally Certified Advanced Alcohol and Drug Counselor (ICAADC), and I am a psychotherapist based in Sacramento, California.
I completed my Bachelors of Arts in International Relations at UC Davis in 1993 and I completed my Masters of Education in Community Counseling at California State University, Sacramento in 1999. As a graduate of UC Davis and CSU Sacramento, I am excited to be back in the Sacramento area, where I can apply the experience I have learned during my travels and  to serve the community that helped provide for my initial education and experience in the Behavioral Health Field.
I have been a Licensed Professional Clinical Counselor since 2010.  In addition, I have been a Certified Substance Abuse Counselor and Internationally Certified Advanced Alcohol and Drug Counselor  since 2008.  I have over 20 years of experience in the human services field as a direct care provider and an administrator of services and programs.
I have provided care as a Licensed Professional Clinical Counselor and Certified Substance Abuse Counselor in a variety of settings including: an inpatient dual-diagnosis hospital-based program in Fremont, CA working specifically with LGBTQIA+ clients experiencing Addiction and Mental Health issues; a residential program serving Severely Emotionally Disturbed children and youth in the heart of Hollywood, CA; and have also served with The National Health Service Corp at a rural outpatient community mental health clinic in Gallup, NM and two urban outpatient community mental health clinics in El Paso, TX with a particular focus on treating post traumatic stress disorder and trauma experienced by soldiers and their families.
I possess leadership and administrative experience with various populations including: serving as the Behavioral Health Team Leader and Network Development Manager at two managed care companies in Hawaii where I provided supervision to clinical staff approving care for under-served populations across all islands of Hawaii; and I also served as Clinical Director for a Core Service Agency in New Mexico providing oversight and supervision to clinical staff and paraprofessional staff working with under-served populations that included children experiencing behavioral issues at school and at home, young men experiencing issues with transitioning into adulthood, and adults experiencing a wide range of addiction and mental health issues.  In 2015 I had the opportunity to return to California and served as Clinical Director for Valley Recovery Center of California. In 2016 I am now beginning a new chapter in my life by opening my private practice.
With well over two decades of Individual and Group practice and experience I have become a skilled guide for your journey. We will dwell less in the realm of problems and give more weight to your life experiences, hopes, and dreams as a way to keep you moving forward. I will help you uncover deeper life lessons in the situations you encounter, so that you can let go of patterns that have outlasted their usefulness and worn out their welcome. I will help you distinguish needs and wants – and trace the origins of your feelings to the source, to discover the meanings, value and power behind them that still resonate within you today.
Because we are on this journey together, I will want to hear about where you've been and where you want to go. You can expect that we'll take some detours, hit a few bumps in the road, find unexpected treasures and laugh with each other along the way. Together, we'll get somewhere that neither of us would have reached alone.