Treatment Areas of Expertise & Therapeutic Approaches
Treatment Areas of Expertise & Therapeutic Approaches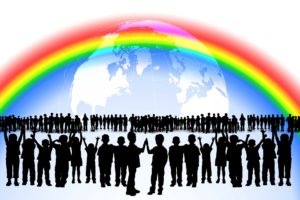 TREATMENT AREAS OF EXPERTISE:
Addiction & Recovery
Anger Management
Anxiety
Boundary Issues
Career and Work Counseling
Codependency
Consultation
Coping Skills
Depression
Grief and Loss
HIV/AIDS
LGBTQIA+ Issues
Life Coaching
Men's Issues
Relationship Issues
School/College Issues
Self Esteem
Self Harming
Sexual Addiction
Social Media Addiction
Stress Management
Suicidal Ideation
Trauma and PTSD
I work with a wide range of emotional and behavioral issues providing services that span from therapy for depression and grief counseling to support with finding belonging within the LGBTQIA+ community, moving forward with School/College or Career and beyond.  In a comfortable and supportive atmosphere, I offer a highly personalized approach tailored to each of my clients individual needs to help attain the personal growth they're striving for.
THERAPEUTIC APPROACHES:
While my work is spontaneous, improvisational, and tailored to your specific needs and desires, it is consistently informed by and grounded in the following areas of study:
Psycho-dynamic theories of counseling, which recognize the role of your early life experiences and the (often unconscious) impact they continue to have on your life as an adult;
Jungian or depth psychological perspective, wherein the Jungian viewpoint regards psychological suffering as ultimately resulting from a person's disconnection from the deepest Self, that innermost core that guides the development of our unique selves. The therapist and client work with the symptoms that are interfering in the client's path towards a satisfying and meaningful life.
Relational Psychoanalysis, which focuses on the relationship between therapist and client, helping you to gain insight into relational patterns, and which provides an exploratory space to discover ways of relating that are authentic and fulfilling.
Cognitive Behavioral Therapy, which addresses dysfunctional emotions, maladaptive behaviors and cognitive processes, and contents through a number of goal-oriented, explicit systematic procedures;
Dialectical Behavioral Therapy, wherein it is the capacity to pay attention, non-judgmentally, to the present moment; about living in the moment, experiencing one's emotions and senses fully, yet with perspective; Mindfulness
Narrative Therapy,  which examines the stories that you tell yourself about your own life experiences – your beliefs, your values, your assumptions, your dreams and your intentions – and the impact those stories have on your life;
Power differences and power dynamics, which influence the choices that you believe are available to you;
Family Systems Theory, which focuses on the impact that different areas of your life have on other parts of your life and your world;
Men's Studies and Men's Issues, which may impact your life directly and indirectly;
Social justice and social movements of marginalized groups, which may have touched your life;
Creative and expressive arts in healing, which can help you explore and own your own truths about you and your life;
Solutions-focused and strength-based therapies, which help you recognize and identify skills, abilities, beliefs, and social networks that support you in being more of who you want to be;
Visualization and Imagery, which use concentration and focused attention to help you change habits, enhance learning and test-taking skills, and treat depression, anxiety or post traumatic stress disorder.
Eye movement desensitization and reprocessing (EMDR) is a form of psychotherapy developed by Francine Shapiro which uses eye movements or other forms of bilateral stimulation to assist clients in processing distressing memories and beliefs. It is commonly used for the treatment of certain mental health disorders, particularly post-traumatic stress disorder (PTSD).
If you would like to learn more about my background and my practice, or explore different ways how we might work together, please contact me today. I look forward to beginning our journey together and helping you to create a life that is passionate, filled with purpose, and brings you into balance with yourself and those around you.