Explore: Counseling After Alcohol and Drug Rehabilitation
Explore: Counseling After Alcohol and Drug Rehabilitation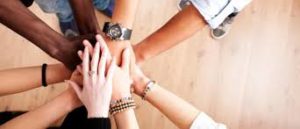 Making it through drug rehab treatment is a major accomplishment. Nevertheless, despite hard-won gains, there is still more ground to be conquered even after completing the program. It really doesn't matter if the person in recovery has been using one or several substances, whether or not alcohol was involved or even if their addiction was more under the heading of disordered behaviors, everyone who is working toward recovery from addiction benefits from a transitional period between completing rehab and re-entering life. Continued counseling can provide that transition which helps clients to bridge what came before and what lies ahead.
Additional counseling provides a continuation of support once the drug rehab program has been successfully completed. It is important  that there is an ongoing recovery process that takes places in a person's life. Certainly there are benchmarks, but the client must avoid the idea that he/she has been totally cured as a result of completing drug rehab treatment. Continued counseling can provide services which will make transitioning into a new life with new habits and new ways of thinking more successful with less risk of relapse.
This is particularly true for the person who has completed a residential drug rehab program where every hour of the day has been scheduled and devoted to recovery. Real-life will bring pressures and responsibilities and even temptations which must be faced. Maintaining a dependable support system where understanding and encouragement are assured is invaluable for at least the first six months and up to a year following rehab.
For some clients, additional counseling may be part of a lifelong health plan. Counseling services may include individual counseling, group meetings, ongoing addiction education, social activities and recreational events.  Continued counseling can provide opportunities to concentrate on skills to prevent relapse, help with relational skills, tools for managing stress, anxiety and/or anger, understanding the dynamics of family, recognizing and addressing personal triggers, and dealing with temptations.
Continuing counseling can be a key component in living a successful life of recovery and sobriety. It is a bridge which helps clients keep hold of the things they've learned and gained as they embark upon a new way of living.
I would love to join you on your road to recovery and long term sobriety.  I can help you navigate your journey to living free from substances.  Please contact me when you are ready.
Sincerely,
Lance Tingle, M.S., LPCC, CSAC, ICAADC