Specialization: Substance Abuse and Chemical Dependency Therapy
Specialization: Substance Abuse and Chemical Dependency Therapy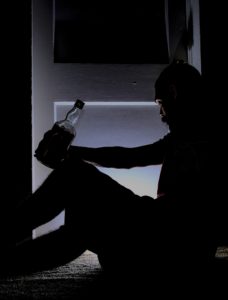 SUBSTANCE ABUSE AND CHEMICAL DEPENDENCY THERAPY
I work closely with both the person who has used/abused drugs and alcohol, and the people whom are impacted by their loved one's use. One size doesn't fit all. Are you looking to abstain from all drugs and alcohol? Are you looking to cut back your current use of alcohol, to eliminate the problems it's creating in your life?  Or perhaps you've been sober for some time now and you are finding that you need additional support and guidance with issues that are beyond the scope of 12 step, smart recovery, or harm reduction.
Whether this is your first time seeking substance abuse treatment or you've tried other treatments without lasting success, I can design a personalized treatment plan that meets your individual needs. While standard treatment programs use a "one-size-fits-all" approach, I can tailor the treatment to fit your needs and life circumstances. I recognize that there are many different types of alcohol and drug problems ranging in severity from mild to moderate to severe and that other mental health issues such as depression and anxiety are sometimes intertwined with alcohol/drug use that also need to be addressed to achieve optimal results.
Over the last two decades of experience as an addiction specialist, I have learned that some people do best with individual therapy, others with group therapy, and still others with a combination of both individual and group therapy. Some may also benefit from medications that can help to reduce cravings, prevent relapse, and treat alleviate co-occurring psychiatric issues such as depression, anxiety, and various other mood disorders.
FLEXIBLE, INDIVIDUALIZED CARE
No two people who grapple with an alcohol or drug problem are alike, and thus no single treatment approach works best for everyone. My personalized treatment approach is tailor-made for business executives, professionals, and other discerning clients who want flexible, individualized treatment that is private, personalized, and individually-tailored.
SPECIALIZED PRIVATE PRACTICE, NOT A PROGRAM
Riverbend Counseling Services is not an addiction clinic or program, but rather a specialized private practice dedicated to treating high-functioning adults. If residential treatment is indicated and agreed upon there are options that can be discussed as well.  Sometimes Individual private counseling is all that is needed and other times group process and education is needed in a protected, safe, and nurturing environment.  We can evaluate and make those decisions together.
TREATMENT MODALITIES AND THEORETICAL CONSTRUCTS
I offer a self-empowering, comprehensive, and individualized approach, utilizing Acceptance and Commitment Therapy, Dialectical Behavioral Therapy, and Motivational Enhancement Therapy.  I am also familiar with 12 Step, Smart Recovery, and Harm Reduction programs.  I utilize an eclectic approach of therapies that are client centered and designed to help you where you are at, in the moment.
Rather you are just starting out or you are well along on your journey to sobriety and recovery, I am here to join your on the path, and guide you to becoming happily and usefully whole.